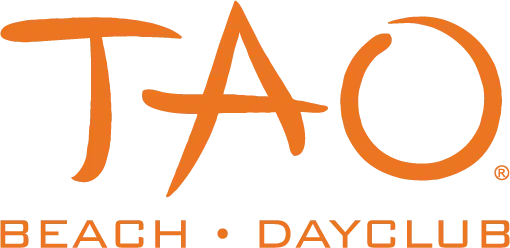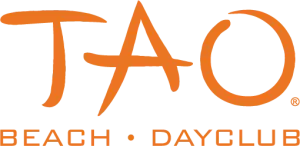 Days Open: Thu – Sun
Hours: 11:00am – 6:00pm
Hotel: Venetian
Area: North Strip
Awakening April 2022, the reinvented TAO Beach Dayclub is a 47,000 square foot Balinese-inspired tropical oasis with lush scenery, luxurious private cabanas, plunge pools, and a state-of-the-art sound and lighting system.
The Tao Beach Guest List features a free even ratio (girls:guys) guest list with a plethora of special amenities from an on-site masseuse to the option to go topless!
Even on an average day, TAO Beach will feature hit-after-hit guest DJs, and on the weekends, some of the top superstars of EDM and Hip Hop on earth will be here.
TAO Beach: Las Vegas Pool Party Guide
A sexy Bali-inspired oasis sits gracefully on top of its sisters TAO Nightclub and TAO Asian Bistro. The Venetian hotel is home to this stunning trifecta, and everything about TAO oozes sex appeal! But we think the newly remodeled TAO Beach just might be the sexiest of the three Las Vegas venues.
Perhaps it's the mystery of it that draws huge crowds, or that celebrities flock here to see and be seen all summer long. Whatever it is, TAO is doing it right. It has maintained its spot among the hottest and best places to party lists in Las Vegas for at least the last 10 years.
TAO Group Acquires Hakkasan Group
That should come as no surprise because TAO Group, the global hospitality company that owns/designs/operates TAO, has decades of expertise in creating successful venues. And they've just added the clubs under the Hakkasan umbrella (Omnia, Jewel, Hakkasan, etc) to their portfolio in a 2021 merger.
The attention to detail in every business that they are affiliated with is so immense that you are always transported to another world. They make their stamp known in the most traveled cities in the world: Las Vegas, Los Angeles, New York, Chicago, Sydney, and Singapore.
TAO Group has rocked the industry with the following powerhouses; Beauty and Essex, LAVO, Egghead, Magic Hour, Fishbowl, Vandal, Marquee Day Club and Night club, The Highlight Room, and many more.
So picture yourself lounging on the red furniture, gaze at the sultry waitresses, get the party started with the bangin' music. Unleash your inner zen god/goddess at TAO Beach. Come on, what could be better?
How is TAO Beach Different?
TAO Beach is simple and luxurious: the intimate setting makes it easy to be in the center of the party from anywhere you are. The setup is perfect for hearing the loud bass through the entire space; you won't miss anything if you excuse yourself to the bar for another drink.
Trust us, missing any DJ set this summer is not an option. The calendar is stacked full of guest DJs, so hit us up for the guest list and get ready to party!
The DJ booth sits right in the middle of TAO Beach, with the pool to the far right, and the main bar to the far left. The day beds are in the center, and the cabanas line the outer areas on the left and right walls; basically, you will be surrounded by fun at all turns!
Don't forget that TAO Beach gives its patrons the option to go topless as long as there is not a day party going on (Monday-Wednesday). If you want to have a real Vegas experience or have a sizzling tan without tan lines, then join the topless party!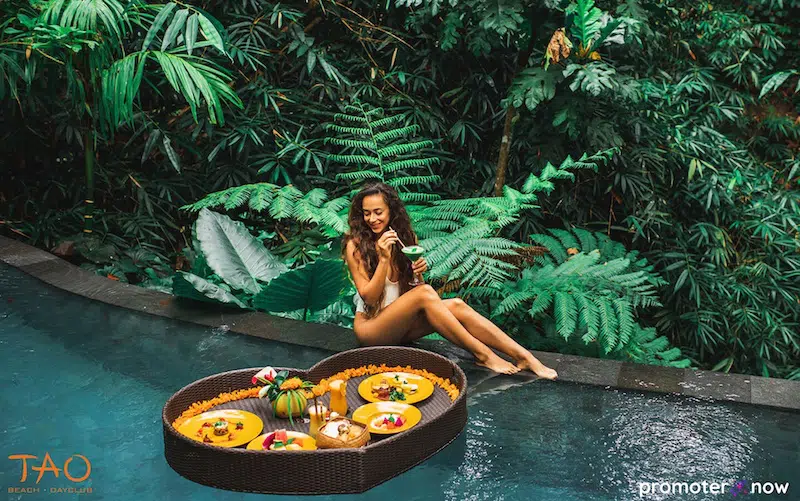 World Class DJ Talent
TAO Beach currently boasts the hottest lineup of the summer in Las Vegas.
An average day will feature hit-after-hit guest DJs, and on the weekends, some of the top superstars of EDM and Hip Hop on earth.
Stay tuned for these upcoming DJ performances: Fisher, Sofi Tukker, Illenium, Tyga, Alesso, Flo Rida.
The Need to Know
TAO Beach is located inside the Venetian hotel. The Venetian is located at 3377 South Las Vegas Boulevard, Las Vegas, NV 89109
Once you arrive at The Venetian you will most likely park in the main parking garage. You will head towards the casino floor, and you will be heading directly towards the TAO Kiosk.
Once there you will be directed to the rooftop portion of TAO, which is, where the famous TAO Beach is located. If you are walking through the casino, you will head towards the main parking garage and walk right into the kiosk.
Doors open at 11:00 am and close at 6:00 pm Thursday through Sunday, during the summer.
Guest List
The typical ticket price at TAO Beach is usually $30 for women and around $50 for men for those not on the guest list. We suggest registering ahead of time for the guest list so we can get your entire group in for free.
Typically if you get your party on the guest list you will gain free entry, with an even 1:1 ratio of men and women of course. This may change depending on a Holiday weekend or special guest performance.
We absolutely recommend getting on the guestlist for TAO's beach party. The days for guestlist entry are Thursday, Friday, Saturday, and Sunday.
Plan ahead! Once you sign up for the guest list below you will receive a confirmation with directions on how to use the guest list, when to arrive, and any other pertinent information.
Dress Code
You can't just waltz into the ultra swanky pool party (that's been the hottest in Las Vegas since reopening) without putting in the effort to your look. Pay attention to the following dress code rules:
Upscale, trendy swim attire is required.
Ladies, with a one-piece or two-piece bikini, combined with a nice swimsuit cover and wedges, you will be good to go!
Gentlemen, with swim trunks or board shorts and a linen button-up paired with nice footwear, will get you in the door no problem.
Please avoid wearing baggy clothes, athletic wear, basketball shorts, jeans, suits, and clothing with any offensive print.
In addition to clothes that you won't be allowed to wear inside, there is a list of items that you shouldn't try to bring in with you: weapons, controlled substances, outside food and drinks, GoPros, professional cameras, and selfie sticks.
Bottle Service and VIP Table Options
Bottle service will completely depend upon where your table is, the number of people in your group, and any special events going on at the club that day.
See below standard table pricing on any given day, or browse our live pricing link. We are an official partner of TAO Group and have access to the best available pricing at all times.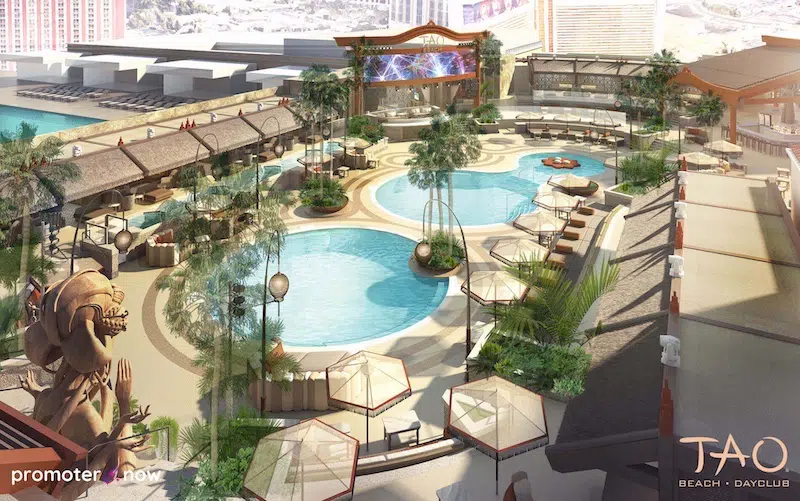 TAO Beach Table Map
Please be advised that table prices are subject to change depending on special guests, weekday vs. weekend prices, and special DJ performances. To get the most accurate pricing information and to book hassle-free, send us an inquiry and we'll have a VIP Host get in touch.
A weekday (Mon-Wed) with no pool party will look similar to this:
Pool Gold – Up to 2 guests $50.00 table minimum.
Pool Platinum – Up to 4 guests $100.00 table minimum.
Pool Diamond – Up to 6 guests $300.00 table minimum. Choose these daybeds and you will be dead center of the venue. The DJ booth will be to your right, and the pool right in front of you. These are great for someone who wants views of all the action.
Pool Titanium – Up to 8 guests $500.00 table minimum. Choose one of these 8 cabanas that are lined against all sides of the venue. You will have more privacy and luxury with your own space, and still be part of the party.
Pool Palladium – Up to 10 guests $1,000.00 table minimum. If you choose this cabana, then you've selected the largest at TAO Beach. You will be at the back of the venue with the main pool just a cannonball away.
A weekend (Thu-Sun) with a guest DJ will look similar to this:
Pool Gold – Up to 5 guests $400.00 table minimum. These seats will be closer to the bar than to the pool. The benefit is being able to have a great view of everything and being a short walk to the bar or to the pool.
Pool Bronze – Up to 6 guests $500.00 table minimum. Choose these seats and you will have the best location to get quick drinks as you will be partying right in front of the bar!
Pool Silver – Up to 6 guests $500.00 table minimum. These private tables are located at the back of the venue, surrounding the hot tub.
Pool Platinum – Up to 7 guests $750.00 table minimum. These seats will be the closest to the pool! Think of the Splash zone but much sleeker and adult-friendly.
Pool Diamond – Up to 12 guests $2,000.00 table minimum. These tables will be on the corners of the center floor. You will be close to the party but being in the corner gives you a bit of privacy.
Pool Titanium – Up to 12 guests $3,000.00 table minimum. Choose one of these 8 cabanas that are lined against all sides of the venue. You will have more privacy and luxury with your own space, and still, be part of the party.
Pool Palladium – Up to 12 guests $4,000.00 table minimum. Here you will have the best photo ops. You will have the biggest cabana, right in front of the pool party.
What About a Comp Table?
Currently, TAO Beach has just reopened with a brand new remodel and is the hottest pool party in Las Vegas. While tough to get a comped table at this time, we'll make sure you get in for free and have access to any drink specials available that day.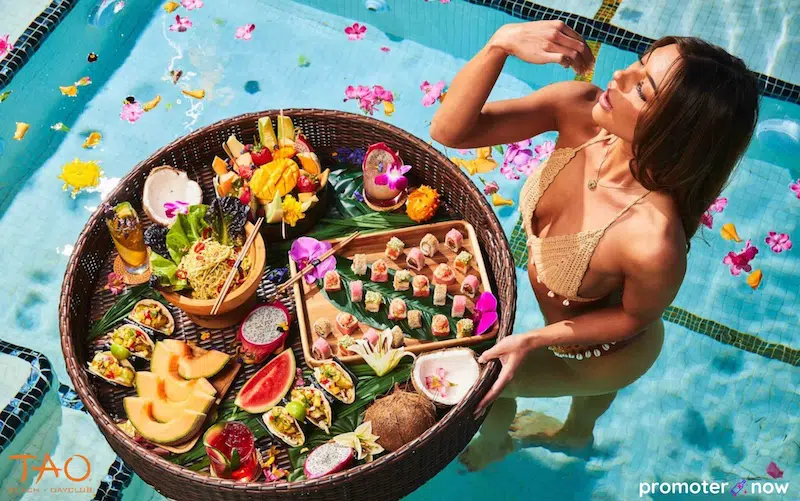 How To Calculate Your Total Spend
Your total spend will depend greatly on the number of people in your group, the table you choose, and the bottle package that your group decides to choose.
Here is an estimate of what you can expect:
On top of your minimum spend, there is,
8.1% sales tax
18-20% gratuity (your choice)
5-7% venue fee (depends on min)
This adds roughly 30-35% on top of your total bill. Simply multiply your bottle service quote by 1.3 to get a rough estimation of cost out the door (e.g. a $2k min spend would be approximately $2000 x 1.3 = $2600 all-in).
Restaurants at The Venetian
So you left TAO Beach after your amazing day and your group of friends is getting hungry.
Don't worry, we've got you covered with food recommendations! Check out one of these after your pool party:
Grand Lux Café – American style café with a wide range of options
Yardbird Southern table and bar – Southern-style food (Chicken & waffles?! Yes!)
Mercato Della Pescheria – Seafood & Italian restaurant
Sushisamba – Upbeat, club-like atmosphere with Japanese, Brazilian, and Peruvian themed bites
Partying all day in the sun can be tough work, we get it and we're here for you. Go to any of the restaurants mentioned above and you will not leave hungry. These are some of our favorites, and there is definitely something for everyone.
Unique Elements Of TAO Beach
TAO Beach is one of the most luxurious and unique places to be, period. Once you see it for yourself you will see how.
Some of our favorite features are the fact that they offer sunglass cleaning as an amenity for the cabana rentals. We loved this idea! Raise your hand if you have ever suffered through smudged sunglasses and it ruins your whole vibe?! Put your hands down because you no longer have to suffer. TAO has got you covered.
Another amazing perk is that TAO has on-staff masseuses to relieve all of that work tension that has been building up.  We think a deep tissue massage and a stiff margarita go hand in hand.
TAO is creative, so of course, they have their own signature cocktails that are made with exotic and fresh ingredients. Make sure you try the TAO-tini and the TAO-jito!
One of the best parties at TAO is their Playboy Fridays. It doesn't get better than getting served by a cocktail waitress in a Playboy bunny outfit. Playboy has their model search going during the summer and scouts the next gorgeous bunny by hosting the sexy event at TAO Beach. You can expect Playboy décor, Playboy-inspired drinks, and a ton of fun with the models!
The Conclusion…
If jet-setting away to Bali is not an option, why not head over to TAO beach instead? The 2022 remodel of this venue takes it to a brand new level.
The gorgeous, and exclusive day club that is TAO Beach will overtake your senses. All you will see, hear, and feel will surely be chic, and sexy. It will force you to unwind and get some me-time during the week with the more relaxed version of TAO Beach.
Once you're relaxed, we recommend that you head back to TAO, with a group of friends and experience the party side of TAO beach. Come find out why TAO Beach is one of the strip's best-hidden gems!