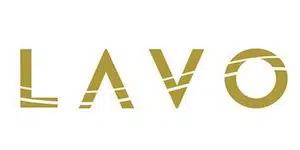 Days Open: Saturday Only
Hours: 11:00am – 6:00pm (Open Nov. – Feb.)
Hotel: Palazzo
Area: North Strip
Lavo Brunch is a grand escape at the Palazzo hotel with large inner party space and elegant balcony overlooking the strip.
The Lavo Brunch Guest List features a free even ratio (girls:guys) guest list, including a complimentary open bar for girls for (1pm-2pm).
Lavo is the place to be during the winter season when all the pool parties close (November through February). Book early!
The Ultimate Guide to LAVO Brunch
The "pool party" of the winter season in Las Vegas, LAVO Brunch is an extravagant and unforgettable dayclub experience. The venue made the supperclub concept into a legendary, champagne-spraying, table-dancing day party that the entire city and its guests look forward to as summer winds down.
Reserve your table today as guest list is limited by venue capacity and available bottle service typically gets reserved weeks out. This is the place to be in the winter season!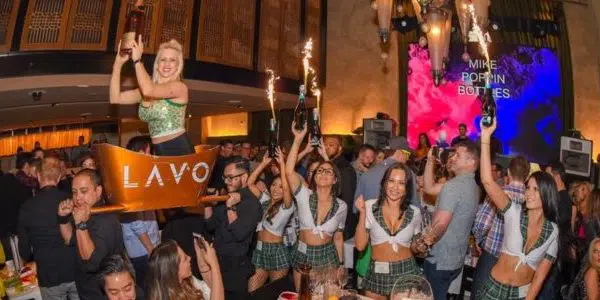 Limited Guest List
There is a limited guest list at Lavo Brunch, and usually free for girls only on any given day.
You'll have to purchase tickets in advance to attend as a group of guys or mostly guys – or take advantage of one of our bottle service deals below (guaranteed best pricing).
Dress Code
Relaxed and upscale attire acceptable. Women can basically wear whatever they like, while men should opt for a nice shirt and jeans.
The Lavo dress code is similar to that of Las Vegas nightclubs. No basketball shorts, team jerseys, baseball caps, robes or tank tops will be permitted.
Prohibited: Vape Pens of any kind and illegal substances. Management reserves all rights.