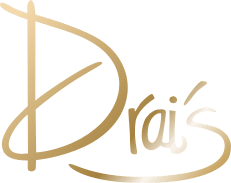 Days Open: Thu, Fri, Sat, Sun
Hours: 10:30pm – 4:00am
Hotel: The Cromwell
Area: Center Strip
Nightclub has a sprawling 60,000 square foot layout including a massive inside labyrinth of hallways and rooms and huge outdoor patio circling the main pool.
The Guest List features a free even ratio (girls:guys) guest list, including a complimentary open bar for girls for (1pm-2pm).
Dayclub is home to world class electronic and house music talent.
The Ultimate Guide to Drais Nightclub
Drais Nightclub is an expansive, one-of-a-kind, multi-level rooftop super-club. Boasting more than 25,000 sq. feet of party space and almost 80 VIP tables, Drai's offers top Hip Hop talent in combination with some of the best views of the Las Vegas strip available.
Guest List
There is currently no guest list at Drais Nightclub. You'll have to purchase tickets in advance to attend, or take advantage of one of our bottle service deals (get in touch below).
Dress Code
Girls: No flip flops or sandals. No tennis shoes. Flats are fine. Casual (i.e. jeans and a top) or dressy are totally acceptable.
Guys: No flip flops or sandals. No tennis shoes. No shorts of any kind. No hats. Plain sneakers (black preferred) are acceptable. Casual (i.e. t-shirt and jeans) are acceptable. No excessively torn clothes.
Prohibited: Vape Pens of any kind and illegal substances.
Dress code enforced at manager's discretion. Fashionable nightclub attire preferred.