Days Open: Mon, Fri, Sat
Hours: 10:30pm – 4:00am
Hotel: Aria
Area: Center Strip
The Ultimate Guide to Jewel Nightclub
Spanning over 20,000 square feet, Jewel Nightclub is as inviting as it is evocative. Often featuring the likes of Steve Aoki and Tyga, the venue is the epitome of class, style, and revelry.
Monday nights feature the best party in the city. Don't miss "Flawless Mondays" if you happen to stay in town through the weekend.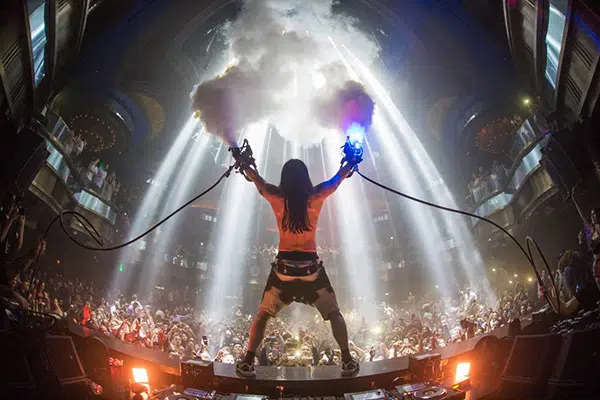 Guest List
The guest list rules at Jewel Nightclub in Las Vegas change often, due to the top tier talent performing nightly and corresponding capacity management.
The Guest List at Jewel Nightclub runs from 10:30pm-1am sharp.
Admission is free to Girls, and generally also free to Guys (in an even 1:1 ratio with girls before 11pm). This excludes major holiday weekends where rules can change on the decisions of management.
Dress Code
Girls: No flip flops or sandals. No tennis shoes. Flats are fine. Casual (i.e. jeans and a top) or dressy are totally acceptable.
Guys: No flip flops or sandals. No tennis shoes. No shorts of any kind. No hats. Plain sneakers (black preferred) are acceptable. Casual (i.e. t-shirt and jeans) are acceptable. No excessively torn clothes.
Prohibited: Vape Pens of any kind and illegal substances.
Dress code enforced at manager's discretion. Fashionable nightclub attire preferred.