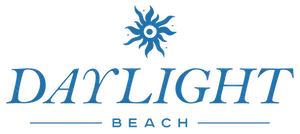 Days Open: Fri, Sat, Sun
Hours: 11:00am – 6:00pm
Hotel: Mandalay Bay
Area: South Strip
The Ultimate Guide to Daylight Beach Club
Daylight Beach Club (located at Mandalay Bay) has been the summer hot spot for many years. Ease into summer with a sprawling 50,000 square feet of pool party accoutrements. Complete with private VIP Cabanas and Daybeds, Daylight at Mandalay is the place to be for a luxurious pool club experience.
Guest List
The guest list at Daylight Beach Club is free even ratio to groups of girls and guys, and often features free drinks for girls. Sign up below to attend, or take advantage of one of our bottle service deals (get in touch below).
Dress Code
Pool attire required. No basketball shorts, team jerseys, baseball caps, robes or tank tops will be permitted.
Prohibited: Vape Pens of any kind and illegal substances.
Dress code enforced at manager's discretion. Fashionable beach attire preferred.
Daylight Beach Club Guest List