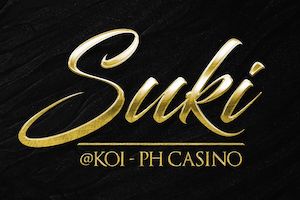 Days Open: Wed-Sun
Hours: 10:30pm – 4:00am
Hotel: Planet Hollywood
Area: Center Strip
Suki Nightclub, inside KOI Restaurant, is a new ultralounge at Planet Hollywood featuring guest Hip Hop DJs, craft cocktails, and a pan-asian ambience.
Our Two Bottle Deal is the best way to visit Suki, as there is no guest list and everyone must otherwise pay general admission.
The outside second-floor patio at Suki features one of the best spots to catch the Bellagio Fountain show.
The Ultimate Guide to Suki Nightclub (at Koi Las Vegas)
Suki, meaning "a liking of," or "fondness of" in Japanese, is an all new Las Vegas nightclub & ultra-lounge concept inside Planet Hollywood.
Serving up scintillating pan-asian cuisine, craft cocktails, and an intimate atmosphere, Suki is a unique escape for Las Vegas locals and visitors alike.
Take advantage of the open bar on the guest list for girls, and be sure to stop in for Monday industry nights if you're in town.
Did we mention its also the best place to watch the fountain show? Take in all the sights from the second floor balcony here while enjoying in the night.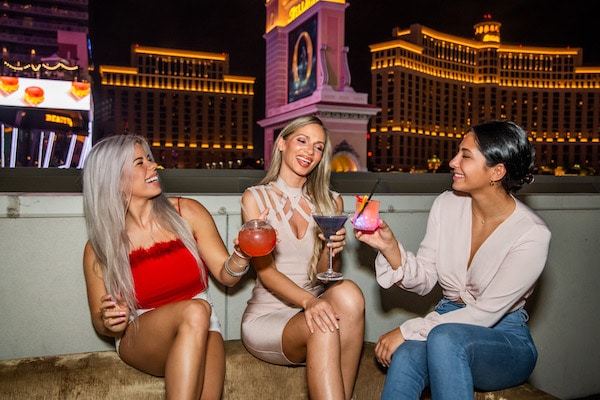 Guest List
The Guest List at Suki Nightclub runs from 10:30pm-1:00am sharp.
Admission is free to Girls, and also free to Guys (in an even 1:1 ratio with girls before 12am). This excludes major holiday weekends where rules can change on the decisions of management.
The Open Bar at Suki (complimentary vodka & champagne) for girls on the guest list is from 10:30pm-12:30am. This is currently the best deal for drinks in the city!
Dress Code
Girls: No flip flops or sandals. No tennis shoes. Flats are fine. Casual (i.e. jeans and a top) or dressy are totally acceptable.
Guys: No flip flops or sandals. No tennis shoes. No shorts of any kind. No hats. Plain sneakers (black preferred) are acceptable. Casual (i.e. t-shirt and jeans) are acceptable. No excessively torn clothes.
Prohibited: Vape Pens of any kind and illegal substances.
Dress code enforced at manager's discretion. Fashionable nightclub attire preferred.
Bottle Service
Bottle Service at Suki starts at approximately $475 per bottle, per 4-5 guests. We recommend booking our Two Bottle Deal in advance to save on costs and ultimately pay less (especially if your group is more than 4 or 5, or you plan on buying two bottles or more).