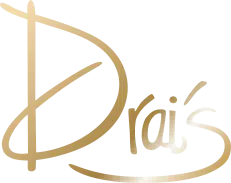 Days Open: Fri, Sat, Sun
Hours: 11:00am – 6:00pm
Hotel: The Cromwell
Area: Center Strip
The Ultimate Guide to Drais Beach Club
Drais Beach Club is an expansive, one-of-a-kind, multi-level rooftop pool party oasis. Boasting more than 25,000 sq. feet of party space and almost 80 VIP tables, Drais' Dayclub offers top Hip Hop talent in combination with some of the best views of the Las Vegas strip available.
Guest List
Sign up below to get on the Drai's Beach Club guest list! Girls are generally free on our guest list, while guys are subject to a cover on busy events. Days without major talent will generally allow guys in free even ratio with girls.
Not to worry: our host will contact you with details regarding your specific date on sign up.
Dress Code
Pool attire required. No basketball shorts, team jerseys, baseball caps, robes or tank tops will be permitted.
Prohibited: Vape Pens of any kind and illegal substances.
Dress code enforced at manager's discretion. Fashionable beach attire preferred.
Drais Beach Club Guest List