Days Open: Wed, Fri, Sat
Hours: 10:30pm – 4am
Hotel: Encore/Wynn
Area: North Strip
Surrender Guest List
Surrender features a guest list every night, although the details are different for the club's Wednesday industry nights and its normal weekend nights.
Does Surrender offer a free guest list?
Surrender does offer a free guest list for all girl groups every night they are open.
On Wednesdays, and certain Fridays and Saturdays depending on talent, the guest list is free even ratio.  Contact us below with the date you'd like to attend to make sure your party gets in free.
How's the Surrender guest list work?
Simply enter your info in our guest list form below and we'll have our promoter personally reach out to touch base and assist you when you arrive.  The guest list at Surrender is open from 10:30pm to 1am each night.
On certain nights, Surrender features an insider "Staff Guest List" reserved for friends of the bartenders, bussers, and waitresses.  When available, you will be placed on this list for expedited entry and special drink vouchers.
Is there free drinks on the guest list?
On Wednesdays, girls receive drink tickets for vodka mixed drinks and champagne.  Depending on who's performing, the Surrender guest list on the weekend may also include drinks for girls.
What is the cover at Surrender?
Cover at Surrender starts at $35 for guys and $25 for girls.  Girls are always free on the Surrender guest list, but guys are free even ratio only on Wednesdays and select weekends.
On most Fridays and Saturdays, guys will have to buy tickets or pay cover at the door.  We recommend buying tickets ahead of time to avoid paying cover price, which can change as the night goes on.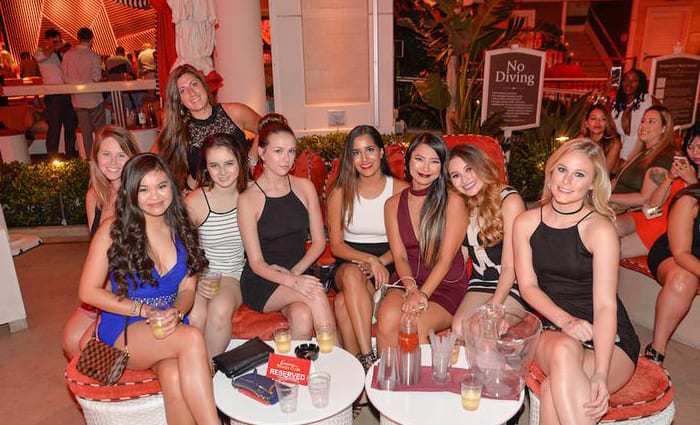 Guest List Hours

:

The Guest List at Surrender is open from 10:30pm – 1am.
Free Entry

:

Girl groups are always free on the Surrender guest list. Mixed groups are free even ratio on Wednesday and select weekends.
Free Drinks

:

Girls get drink tickets (good for vodka and champagne) on Wednesdays and select weekend nights.
Expedited Entry

:

We'll have our Surrender promoter reach out to assist you.  You will be on the list for VIP expedited entry.